Where Was Tom? Pin
Out of stock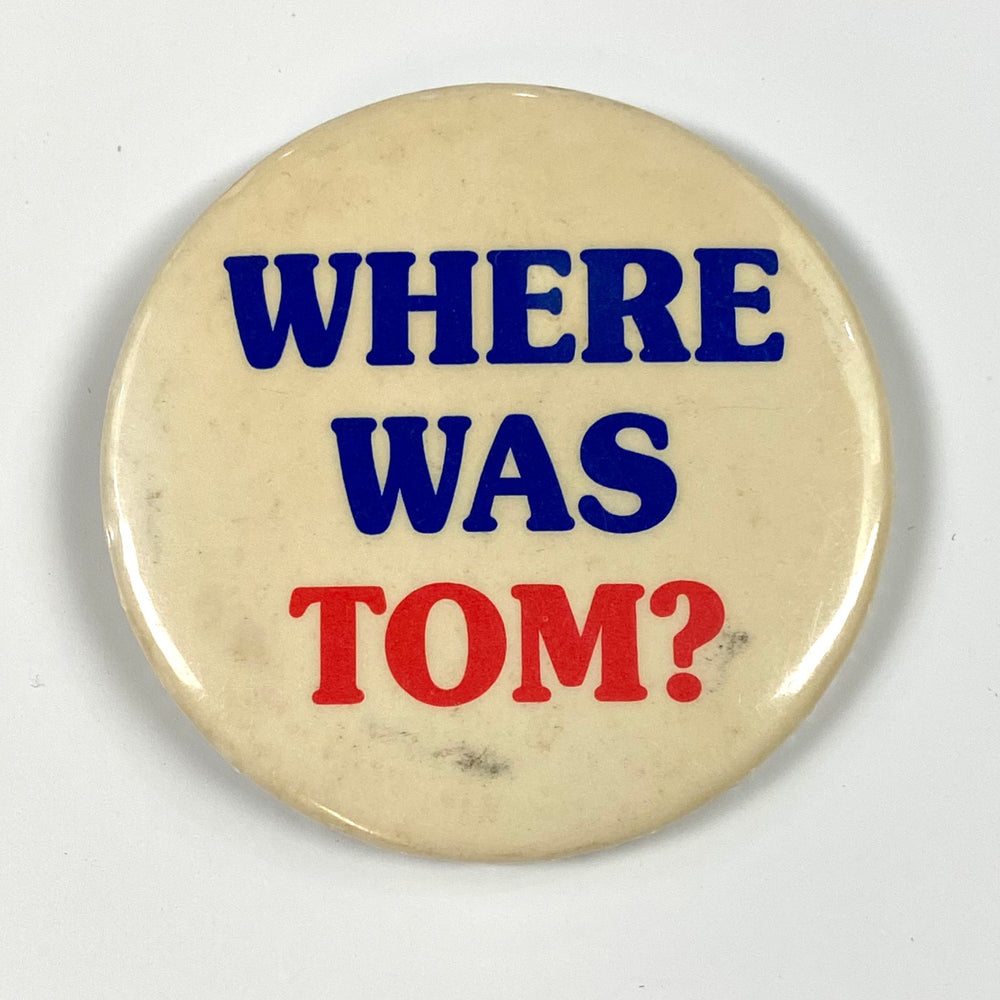 Sorry, this item has already been sold, and is no longer available.
Head to our homepage to shop other in-stock items.
I have no idea what this pin is for, all I know is that it is 2.25 inches in diameter. If you know, what this pin means, or where Tom was, please tell me!
---
Related items