Punky Brewster Bike Puzzle
Out of stock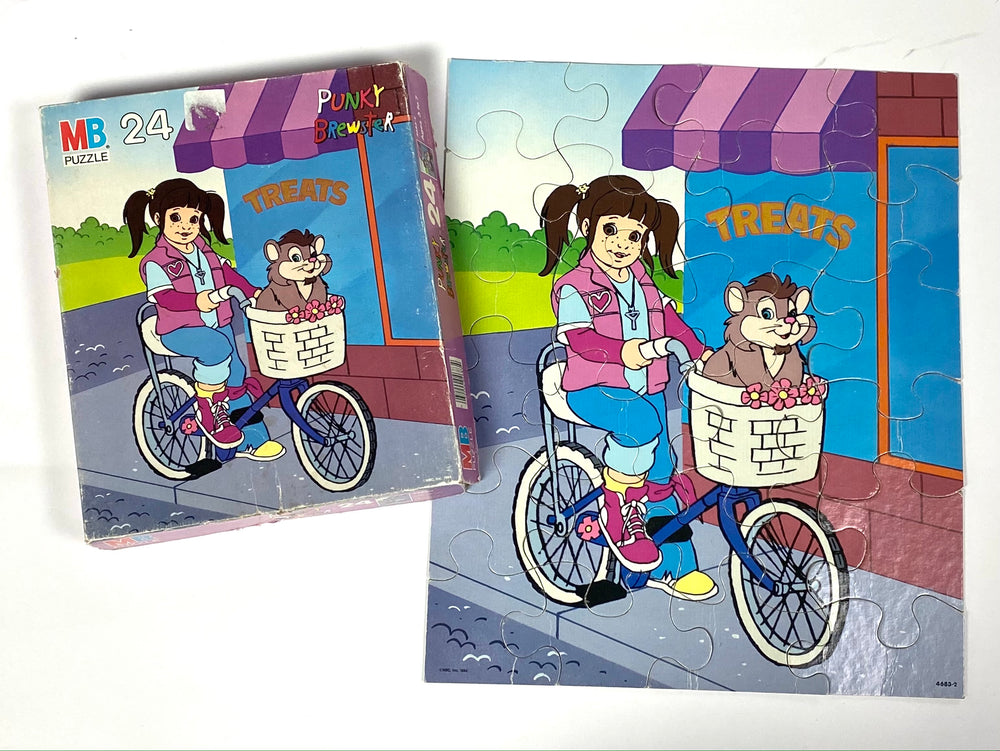 Sorry, this item has already been sold, and is no longer available.
Head to our homepage to shop other in-stock items.
Punky Brewster puzzle for a great throwback Christmas gift!
Measures 12.5 x 15 inches when complete.
Has all pieces and the original box. There is some wear + tear on the box, especially on the corners.
---
Related items