Kermit the Frog Tee
Out of stock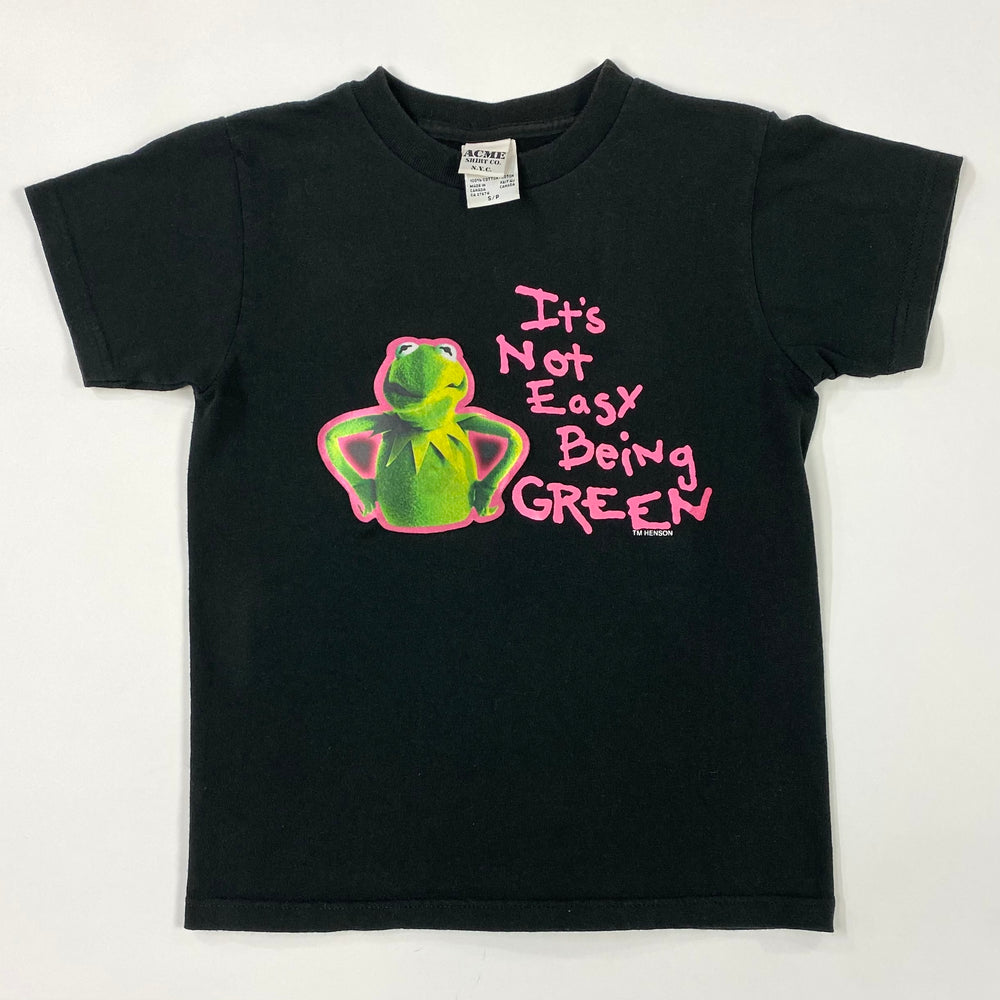 Sorry, this item has already been sold, and is no longer available.
Head to our homepage to shop other in-stock items.
Kermit the Frog tee from the early 2000s, sold originally at Hot Topic. Kermit is a big iron on, It's Not Easy Being Green is screen print. Medium weight 100% cotton tee with some stretch.
---
Related items