Human Rights Party Pin
Out of stock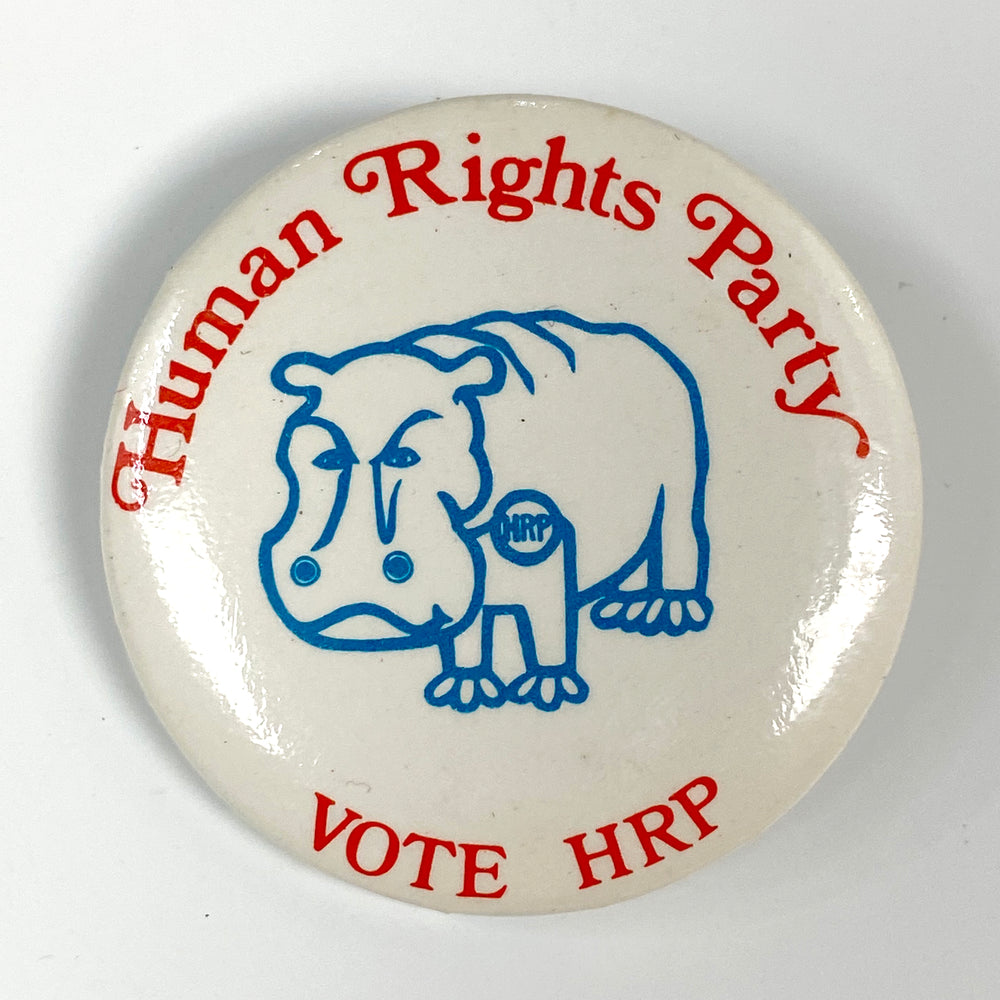 Sorry, this item has already been sold, and is no longer available.
Head to our homepage to shop other in-stock items.
The Human Rights Party was a left wing party in Michigan that only existed under that name from 1970-1975, best known for two reasons: First, HRP's Nancy Wechsler and Jerry DeGrieck were both elected to the Ann Arbor City Council as members of the Human Rights Party in 1972, and then early in their term they came out - becoming the first openly LGBT elected officials in U.S. history. Second, HRP representatives were responsible for pushing for the decriminalization of pot and passing Ann Arbor's $5 fine for having personal-use marijuana, which was pretty controversial and progressive even decades later. They also made huge advances in creating anti-discrimination ordinances in Ann Arbor. The Human Rights Party was also influential in Ypsilanti politics, and eventually renamed themselves the Democratic Socialist Caucus, then disbanded in the 80s. This pin is a rare piece of Michigan & national history!
---
Related items