Detroit Pistons 87-88 T-shirt
Out of stock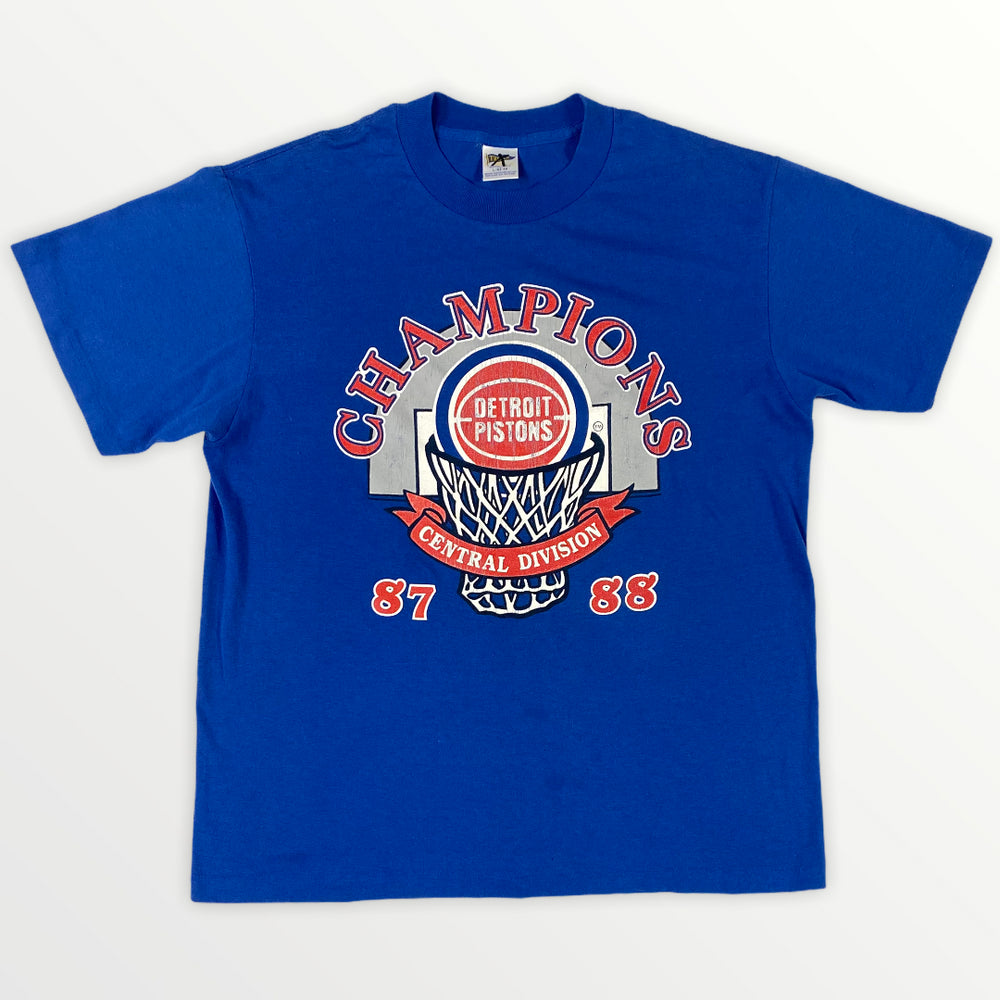 Sorry, this item has already been sold, and is no longer available.
Head to our homepage to shop other in-stock items.
Detroit Pistons T-shirt from the 1987-88 season, when they were the Central Division Champions. They would then go on to win their first National Championship in the 88-89 season. A rare shirt, and this one is crazy soft with really nice wear!
---
Related items