Big Joey NKOTB Pin
Out of stock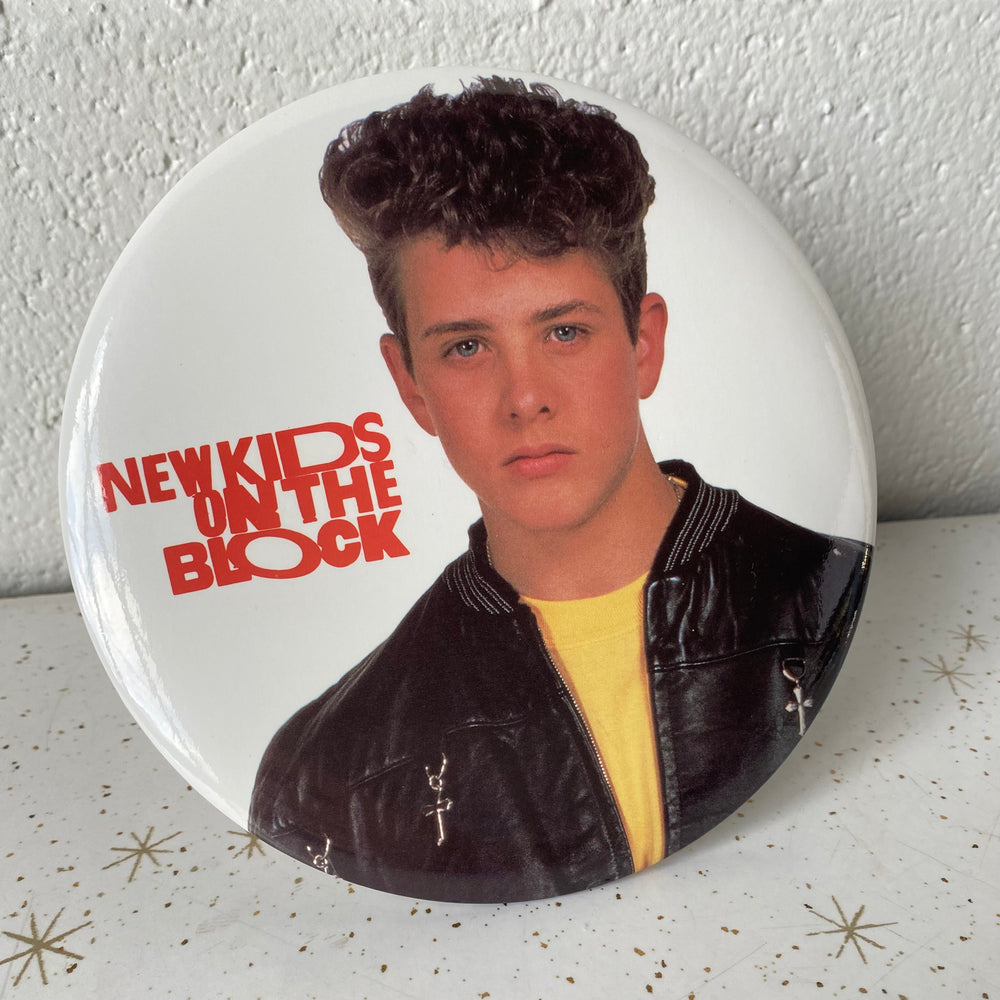 Sorry, this item has already been sold, and is no longer available.
Head to our homepage to shop other in-stock items.
Big pin with New Kids on the Block's Joey wearing a leather jacket. Cardboard backing folds out to stand the pin up like a picture frame if you'd like. Subscripted 1989 on edge. 6 inch diamter, name written on the back in pen.
---
Related items