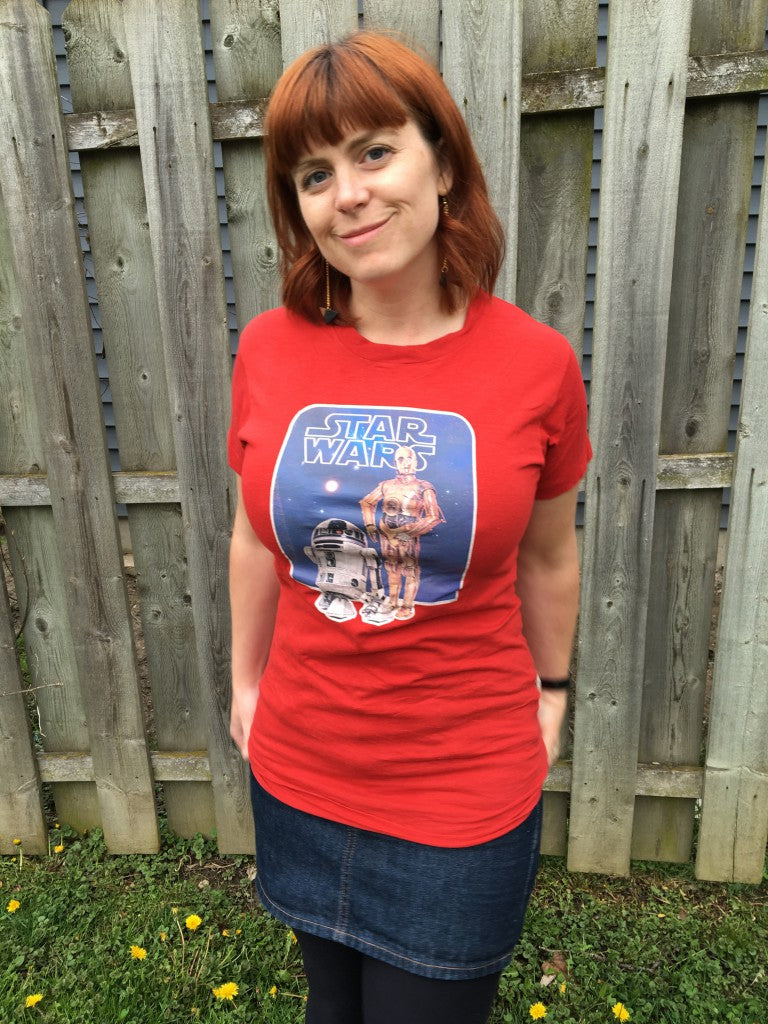 I got this T-shirt in my super-rad haul from
Static Vintage
in San Fransisco when I went last year. Remarkably, this is the only Star Wars shirt I've ever had in my own closet. I wear it rarely so it is still in excellent condition, but when I do there are always lots of comments on it from both my kids (Usually something like "Mom! Mom! YOU'VE GOT A STAR WARS SHIRT ON!!! I LOVE STAR WARS!!!") and grown-ups alike.
There are so many great Star Wars T-shirts out there (I have a life goal to someday have a Revenge of the Jedi tee) but this is one that I remember most from back in the day, and I'm happy to have one in my personal collection.
The Shirt: Original Star Wars Episode IV (C-3PO and R2-D2)
The Tag: generic 100% cotton tag from the late 70s
This T-shirt is from my personal collection and is not for sale. All items listed in the T-shirt archives are for reference only. You can see any Star Wars items we do have for sale here.