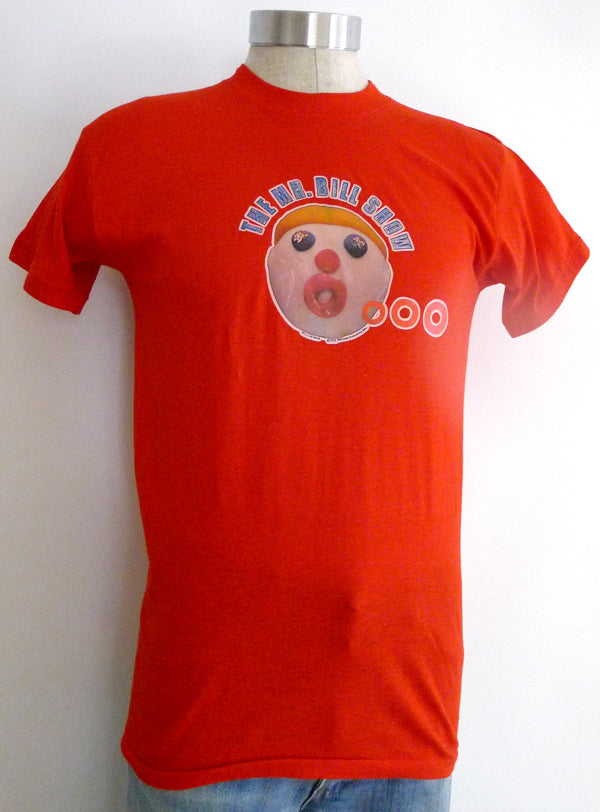 Remember the Mr. Bill sketches on SNL? The shorts started in 1976, and the final one was in 1981. This T-Shirt has a Mr. Bill iron on dated 1979, and we sold it back in 2014.
The Shirt: SNL Mr. Bill
The Tag: Devknit 50/50
This T-shirt has already sold and I do not have another at this time. All items listed in the T-shirt archives are for reference only. See any other T-shirts we may have for sale here.