Siouxsie and the Banshees Face T-Shirt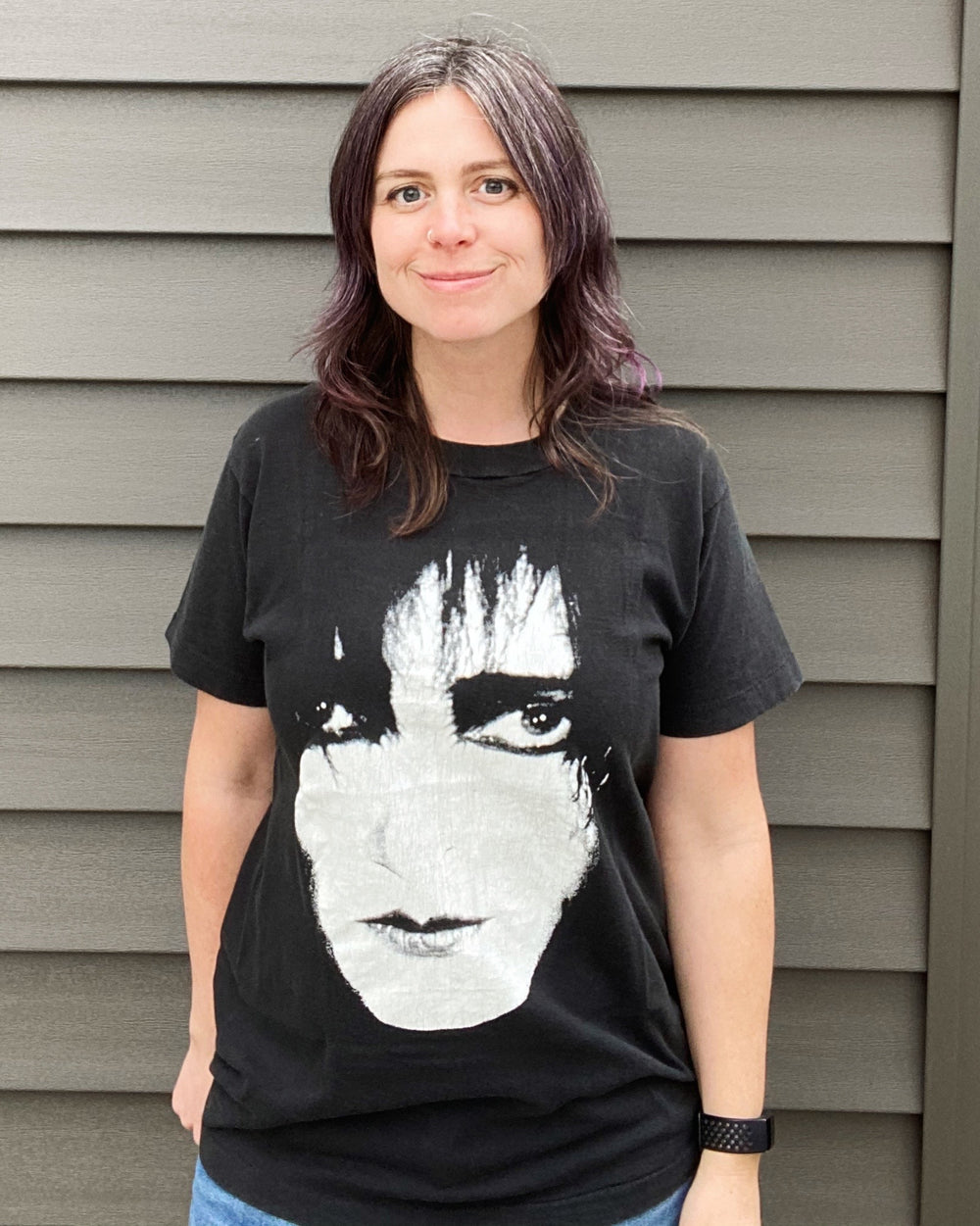 This 1980s shirt is one of the most iconic Siouxsie and the Banshees T-shirts of all time, and one I'd been searching for many years. I scored it finally in 2020 from Life is Killing Me Vintage (find them on Depop + Instagram). This shirt is on a Screen Stars 100% cotton shirt and is in my stack of grails in my closet.
This T-shirt is from my personal collection and is not for sale. All items listed in the T-shirt archives are for reference only. You can see any T-shirts we may have for sale here.
Have some T-shirts you'd like to sell? I am always buying! Email me and tell me about your collection.