Detroit Pistons Bad Boys 89-90 Back to Back Championship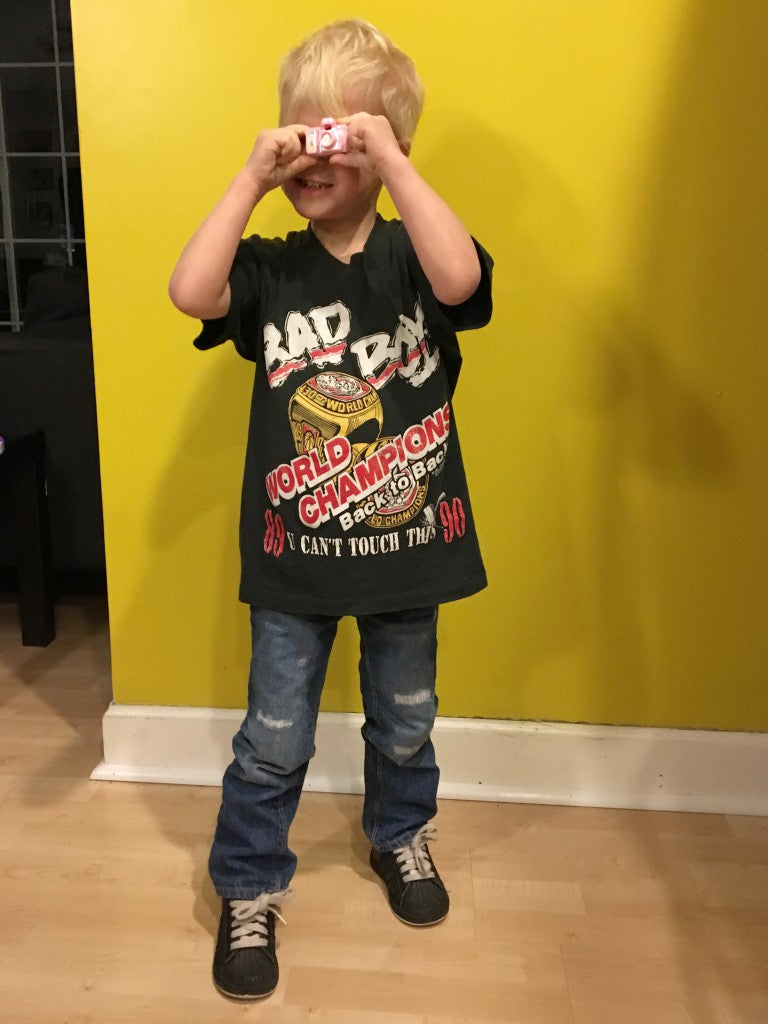 With a dad who probably has at least a dozen vintage Pistons T-Shirts from the Bad Boys era, you know the kids have to have some too. That's why we have 2 of these classic 1989/1990 Back to Back Championship tees in our home – one for Roy & one for Della. They are both the same size, and I randomly/thankfully found both together at a thrift.
The Shirt: Detroit Pistons Bad Boys 1989/1990 Back to Back Championship tee – little kid size
The Tag: Screen Stars Best
These T-shirts are from my personal collection and are not for sale. All items listed in the T-shirt archives are for reference only. You can see the Pistons items we do have for sale here.