Anthrax Judge Dredd T-Shirt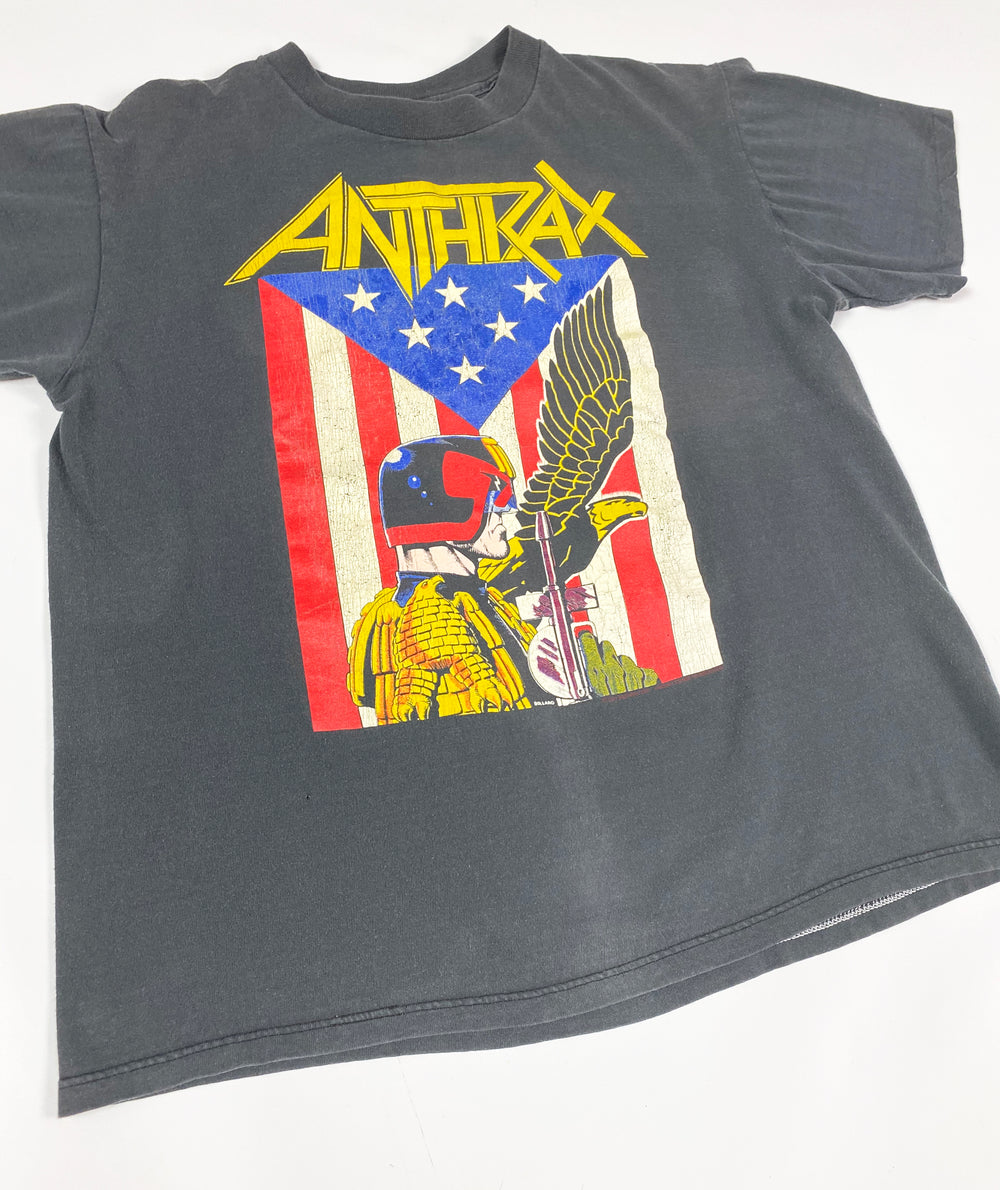 1987 Anthrax Judge Dredd "We are the Law" T-shirt with art by Brian Bolland, one of the artists of the comic 2000 AD where Dredd was a main character. Guitarist Scott Ian was a big fan of the comic and Judge Dredd, and Anthrax helped make it become more popular than ever before.
The Shirt: Anthrax Judge Dredd "We Are The Law"
The Tag: Stedman Hi-Cru 100% cotton
This T-shirt has already sold and I do not have another at this time. All items listed in the T-shirt archives are for reference only. See any other band T-shirts we may have here.