Fried Egg Earrings
Out of stock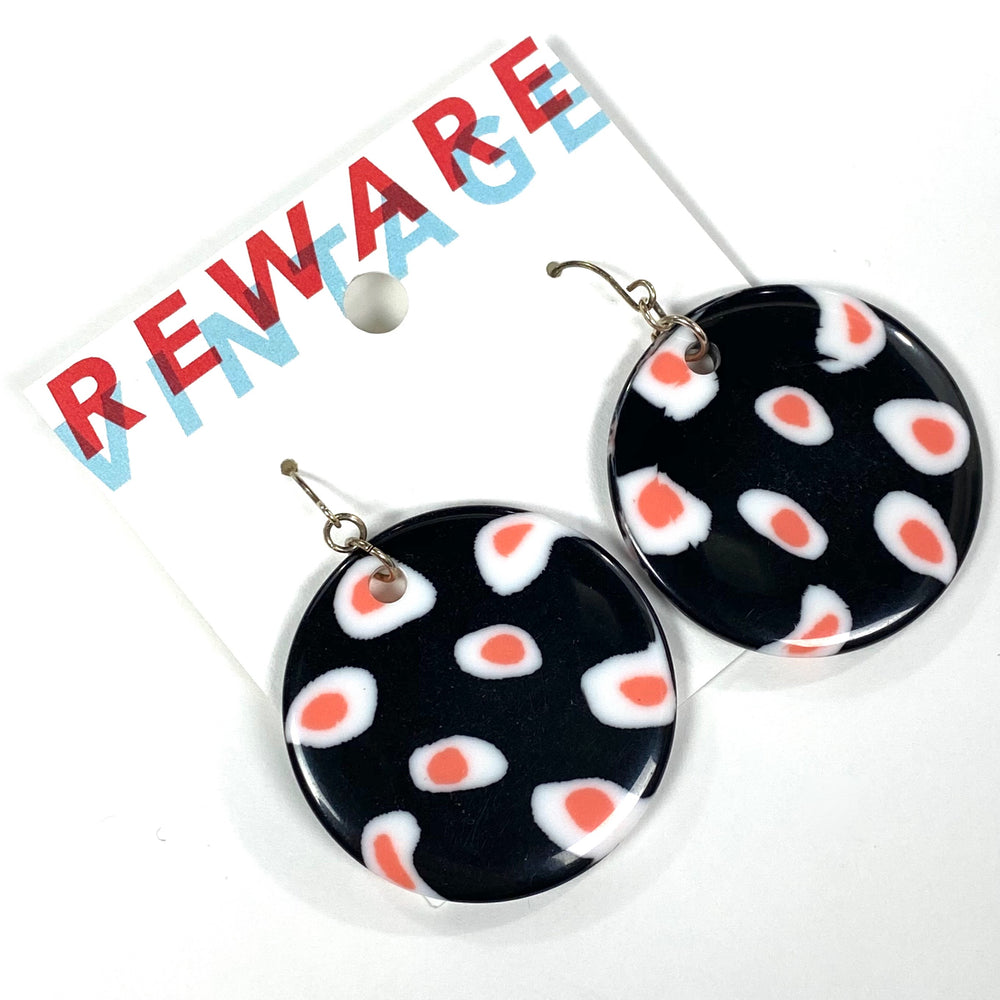 Sorry, this item has already been sold, and is no longer available.
Head to our homepage to shop other in-stock items.
Handmade by Reware Vintage, these earrings are made from deadstock lucite circles with a fun abstract design and brand new findings. Nickel free, so no worries for sensitive ears! Just over 2 inches long. Three pairs of these are available.
---
Related items