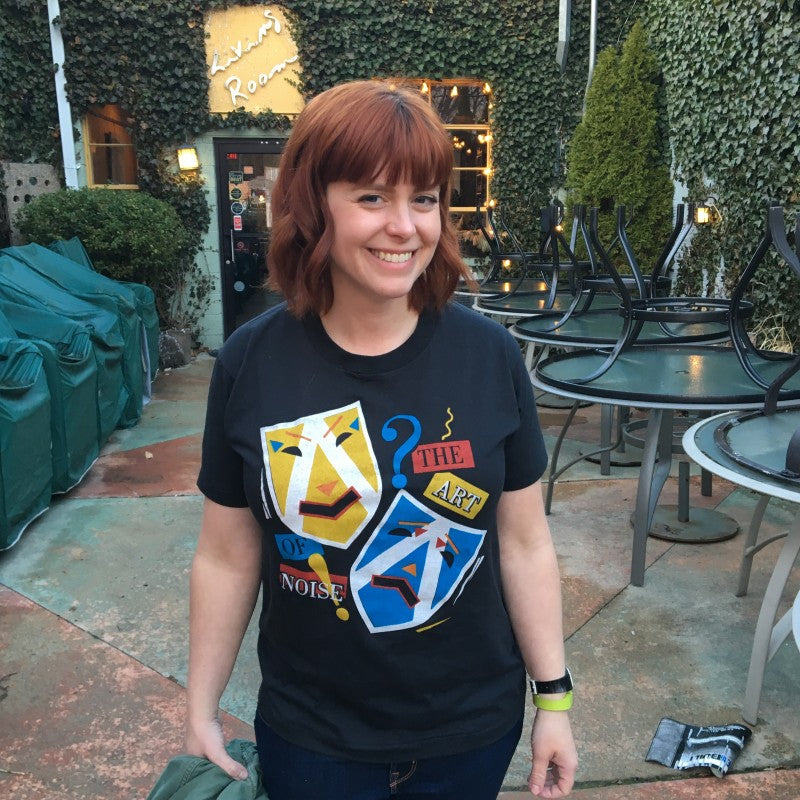 It was one of the "holy grail" T shirts on my search list – a black shirt for The Art of Noise. Really, I just wanted anything that wasn't a white shirt. I have one for their album "In Visible Silence", which seems to be the T shirt that I saw 98% of the time when I did see one online (a number of different variations of it), but that shirt is white and after 30+ years mine is a little more transparent than white for my personal tastes. A black one was definitely needed.*
Anyways…a regular search on Ebay, Etsy & Defunkd finally found me a black The Art of Noise Shirt after years, and amazingly it was dead stock (this means it was never worn, never washed for those who may not know)! I am ecstatic to finally have this unicorn shirt off my list, and also that it is a Screen Stars 50/50 which is my fav brand of 80s shirts.
The Shirt: Early 1980s Art of Noise
The Tag: Screen Stars 50/50
*For the record, I love the burnout shirts on everyone else. And I love wearing them at home. I just have a weird thing about me wearing them out, personally. YOU LADIES & GUYS WHO WEAR BURNOUT SHIRTS – you look damn great. Keep wearing them and being ridiculously comfortable. xo,Beth
This T-shirt is from my personal collection and is not for sale. All items listed in the T-shirt archives are for reference only. You can see any Art of Noise items we do have for sale here.